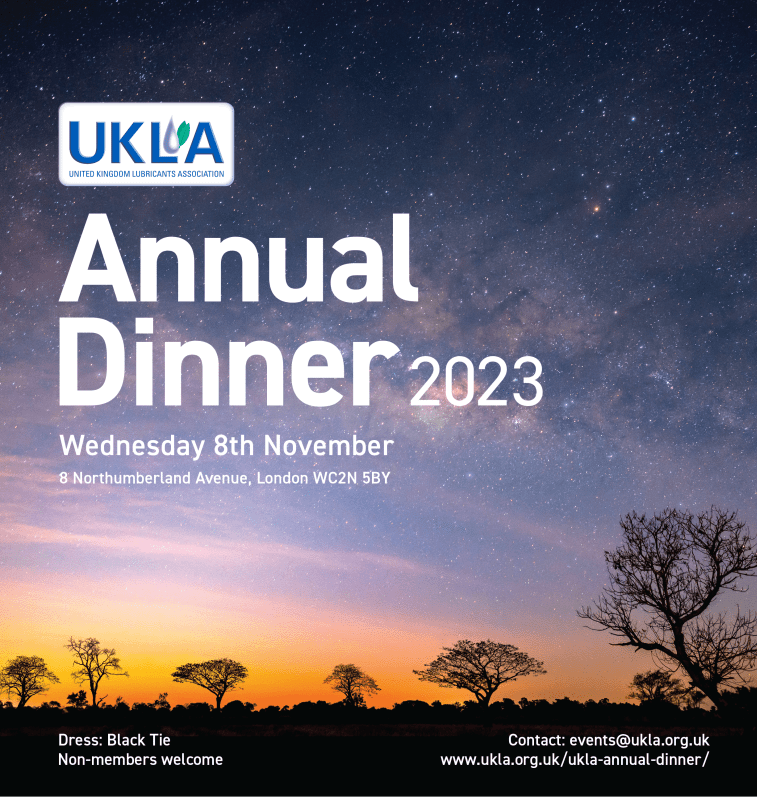 KRAHN UK – ready to sponsor and attend the UKLA Annual Dinner
1 November 2023
KRAHN UK once again shows its commitment and support of the lubricants industry as it proudly sponsors the prestigious and much anticipated calendar highlight that is the UKLA Annual Dinner 2023, hosted by the United Kingdom Lubricants Association.
This year's venue (for the third consecutive year) is No. 8 Northumberland in London's West End. The event takes place on 8th November and is widely regarded as the industry's flagship celebration, receiving more than 300 international guests, all ready to meet and network with their peers.
The evening brings together the 'Who's Who' of the industry, welcoming decision-makers and stakeholders as they connect and engage in an atmosphere of friendship and mutual respect. KRAHN UK recognises the value of participating and supporting such important industry events.
Andrew Lamb, KRAHN UK MD, explains: "We very much look forward to this year's event as we come together with some of our key suppliers, customers and colleagues from across Europe and the UK."
This year's UKLA Annual Dinner guest speaker is Andy Parsons, a highly acclaimed political and satirical speaker, author and contributor to numerous ground-breaking TV and radio shows, including Mock the Week, Spitting Image, They Think it's All Over and more recently his popular podcast, Slacktivist Action Group.
The UKLA represents 'the voice of the UK lubricants industry' and is actively engaged with other national and international trade associations, including UEIL, ORA, UKPIA, on matters impacting the industry.
For more information on the 2023 UKLA Annual Dinner, click here: https://www.ukla.org.uk/ukla-annual-dinner/