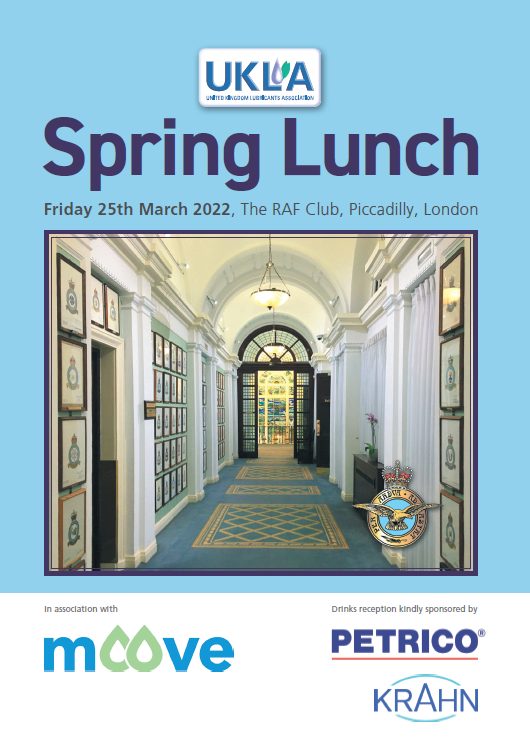 Petrico – Krahn – proud sponsor of the UKLA RAF Spring Lunch
4 April 2022
Petrico – Krahn was a proud sponsor of the prestigious UKLA (United Kingdom Lubricants Association) Spring Lunch, one of the celebrated annual networking events hosted by the association, which took place on 25th March at London's elegant RAF Club.
The popular annual Lunch had, like many other industry specific conferences and events, fallen foul of the Covid restrictions during 2020 and 2021, so being able to attend the elegant celebration after such a long absence was very welcome.
The UKLA is the national trade association that supports the UK lubricants industry. The Spring Lunch is just one of several formal events hosted by the UKLA annually; it offers excellent networking opportunities for senior level industry decision-makers to meet and conduct business in a relaxed setting.
Petrico is a member of the UKLA and a consistent supporter and sponsor of their influential networking events including the esteemed UKLA Annual Dinner that takes place every November.
Following the "excellent" Spring Lunch, Andrew Lamb, Krahn UK MD and Krahn's Head of Lubricant Business added, "It was a great afternoon, good to be back after 3 years absence due to COVID, and to meet some of our most valued customers and suppliers in person again!''