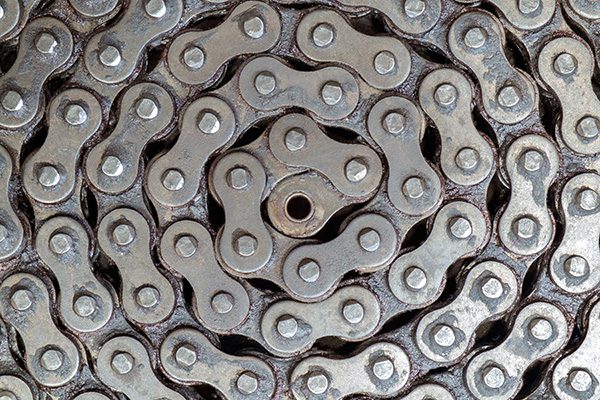 Rust Preventatives: A Guide
21 August 2019
RUST IN BRIEF
Rust, a form of iron oxide that occurs when iron combines with the oxygen in the air, causes iron to corrode and metal to expand, weaken and become brittle. It is also permeable to air and water, so the metal beneath the rust layer will continue to corrode. The presence of rust creates safety hazards for employees and costs global industry several billions of dollars every year.
THE PETCOR RANGE
Petrico's Petcor portfolio of rust preventatives are specially formulated to protect metal surfaces from oxidation during storage and transportation. Additive variations comprise Barium, Calcium, Sodium and Water based solutions, developed to meet a broad range of applications and performance requirements.
PREVENTATIVE
CREDENTIALS
Barium Based
Provides excellent protection against a variety of acids (organic & inorganic).
Offers good demulsification properties even at low additive concentrations.
Soluble in a wide range of base oil & petroleum solvents.
Calcium Based
Improves environmental profiles and helps reduce disposal cost.
Demulsibility at all additive concentrations.
High stability in the presence of alkali.
Excellent solubility in a wide range of base stocks and solvents.
Sodium Based
Oxidised wax product
Formed of a triethanolamine soap combined with an emulsifier (sodium sulfonate).
When used in water, forms stable emulsions which provide effective protection against corrosion & rust.
Water Based
Solvent-free
Ideal in a variety of applications, including the testing of pumps & valves, hydraulics, metal tanks, pressure vessels etc.
The range allows for the easy formulation of rust preventatives, lubricants and coatings, offering excellent solubility with a wide range of base stocks or petroleum solvents. Treat rates from as low as 5% concentration provide an improved environmental profile and reduce long term costs for customers.
Every Petrico client also benefits from the business' value-added service, developed from 30 years of industry expertise and extending to products, market knowledge, technology and sustainable solutions.
FIND OUT MORE
For more information and to download spec sheets for Petrico's range of Petcor products, click here.
For more on Petrico's full range of products, click here or contact us on +44 (0)1270 759128 // sales@petrico.com.