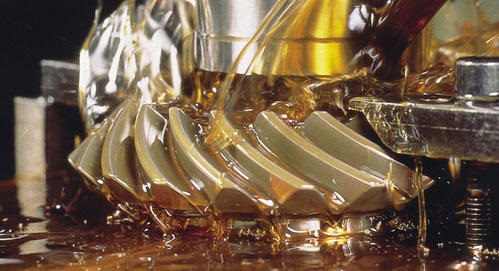 SULFONATES: A GUIDE
10 July 2017
Natural sulfonates originated as a by-product in the refining of petroleum and are sulfonated extracts from lubricating oil fractions. Synthetic sulfonates are sulfonated alkyl and dialkyl derivatives of benzene, xylene or naphthalene and are offered as an alternative for the natural sulfonates.
IN BRIEF
Sulfonates provide excellent emulsification and corrosion resistance properties.
The various types of sulfonates are characterised by different molecular weight, the particular salt and the alkalinity. The low equivalent weight sulfonates provide strong emulsion performance while the high molecular weight sulfonates provide the basis for exceptional rust preventative coatings.
Depending on application, the balance of these two properties is important;
• For metalworking fluids, a balance of both emulsification and corrosion performance is key to a successful formulation
• In industrial oils where corrosion, protection is important and high molecular weight sulfonates are preferred
• For greases, the ability to readily convert to a gel is important along with its corrosion resistance and extreme pressure EP performance
• In oilfield and mining, where corrosion prevention is less important, strong emulsification is preferred
THE APPLICATION OF PETRICO'S SULFONATES
Petrico's full range of Sulfonates comprises low cost, extremely stable and reliable products providing emulsification and rust prevention. Its Petadd Barium, Calcium and Sodium Sulfonates are suitable for use in a variety of fields and applications, including;
• Lubricant oil additives
• Metalworking
• Grease thickeners
• Rust Preventatives
• Fuel oils & Petrol
• Pigment dispersants
• Petroleum production
• Mining
• Textiles
FIND OUT MORE
For more information on Sulfonates and Petrico's full range of products, click here or, for more information contact us on +44 (0)1270 759128 // sales@petrico.com.