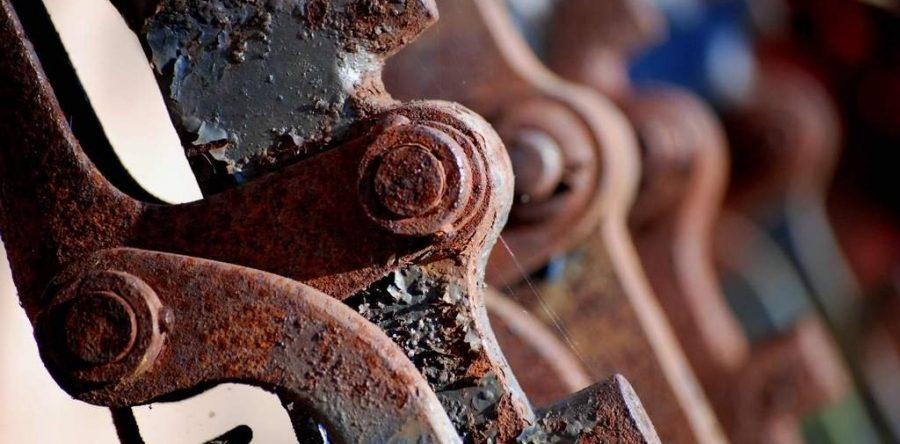 Anti-corrosives: A guide
20 March 2017
When metallic materials are placed within corrosive environments, they can endure significant chemical reactions with the surrounding air and/or water, causing them to rust.
Many of the metal parts and components of machines produced by manufacturing industries have exposed metal surfaces which require protection until brought into use or prior to further assembly.
WHAT ARE ANTI-CORROSIVES?
Anti-corrosives are essential to combat corrosion and protect metal components and assemblies. An anti-corrosive product provides protection whilst exposed to a variety of differing corrosive atmospheres; indoors, outdoors, either under cover or fully exposed, in a marine environment, under effects of direct sunlight or in the presence of specific chemical corrosives in an industrial environment
The products are easily removed, provide a choice application methods and finishes, and are effective for the required protection time period during manufacture, assembly, storage or distribution.
WHY USE PETRICO'S PRODUCTS?
Petrico's Petcor® rust and corrosion inhibitors are suitable for use in a variety of applications, including industrial and automotive lubricants, greases, metalworking fluids, and rust preventives.
The products provide excellent rust and corrosion protection in addition to other unique performance properties. Find out more via our Products page.
In addition, Petcor® inhibitors impart other performance properties to industrial lubricants and rust preventive applications, including;
Demulsibility
Enhanced oxidation stability
Excellent filterability
Excellent additive compatibility
Excellent solubility
Petrico also manufactures Barium and Calcium Based Rust Preventatives
WHAT NOW?
For more information on anti-corrosives and rust preventatives, plus Petrico's full range of products, click here or contact us on +44 (0)1270 759128 // sales@petrico.com.