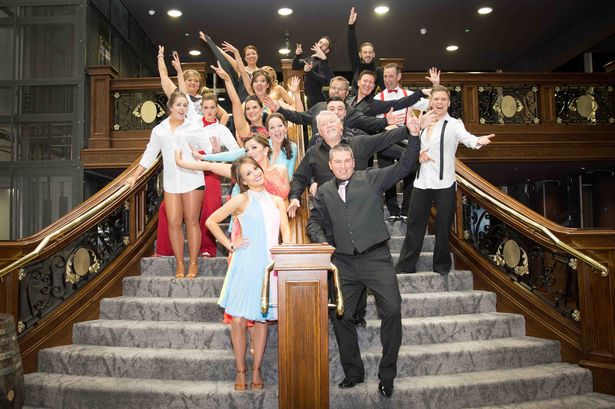 Strictly supporting Claire House
29 March 2016
Petrico Managing Director, Andrew Lamb has taken to the dancefloor to support Claire House Children's Hospice, which provides support to terminally and seriously ill children from Chester.
Held at the Titanic Hotel in Liverpool, 'Claire House Does Strictly' saw amateur dancers from Chester-based companies compete with their professional partners, raising £47,000.
"Claire House is an amazing charity that does the most difficult job that I can think of by providing respite and end of life care for children," explains Andrew, who finished in a very respectable third place and raised over £2,500 for the Hospice. "It's unimaginable for any parent to go through this but Claire House somehow finds the strength and courage to help families during this most awful of times. They do this day after day with the same levels of professionalism, sympathy and sensitivity."
Event organiser Angella Rawsthorne said: "Over the past two years, Claire House Does Strictly has raised over £100,000 to offer care and support to terminally ill children from Chester and beyond. Our supporters work tirelessly in training and on that dancefloor to bring smiles to the children's faces and help them be able to create wonderful memories that will last a life time."
For more information, or to donate, visit Andrew's JustGiving page.